For some time, I've been looking for one "source" that curates modern takes on HR Tech, perspectives from the people who build it, and its impact on enterprise — something that's tailor-made by professionals for decision-makers.
I never found it — so I decided to build it.
Every week, I'll be sharing fresh insights on tech platforms, design, data, and the future of work — straight to your inbox.
My Thoughts
Many things have shocked me about the recent radical shift in how we work. Still, one thing truly has me awestruck: the reality that it's now acceptable to bring your entire self to work. 💼 Three years ago, discussing personal issues like mental health or giving coworkers a glimpse into your own (messy) home was unheard of. But hybrid work has fundamentally changed, well, everything. And by everything, I mean everything — even things we weren't anticipating, like LinkedIn. Perhaps this has been slowly creeping up on us, but the once cold and professional networking site is looking more and more like Facebook every day. 👀 I thought it was just me, until I saw this article on Medium.
I don't agree with the overarching sentiment that LinkedIn has no benefits or use anymore, but more importantly, I don't feel this article touches on why the platform is shifting. Just as we're bringing our "whole selves" to our jobs, we're becoming more comfortable sharing more than the standard 📣 "I'm very excited to announce I'll be starting a new position at ____." 📣 Our timelines are flush with wedding photos, tell-alls, stories of success and failure — things we may have chosen to keep away from those in our professional circle, we now share freely. Is it good? Bad? Frankly, I don't think it's worse than any other social media platform. I can't wait to hear your 🔥 takes.
Tech Innovation at Work
The Equal Employment Opportunity Commission (EEOC) has released new guidance on the use of artificial intelligence 🤖 in recruiting and hiring. The technical assistance document — "The Americans with Disabilities Act and the Use of Software, Algorithms, and Artificial Intelligence to Assess Job Applicants and Employees" — focuses on reinforcing the need for reasonable accommodations for workers with disabilities, who could be "screened out" from consideration by flawed algorithms. 🦾 💪 👎 It also reminds employers that candidates are not required to disclose medical conditions during the application process, not even to machines. The EEOC's document was released alongside a similar guide from the Department of Justice (DOJ): "Algorithms, Artificial Intelligence, and Disability Discrimination in Hiring." This publishing offers a more down-to-earth, humanized understanding of what AI tech looks like in practice and when software could result in discriminatory practices. You can review both guides here.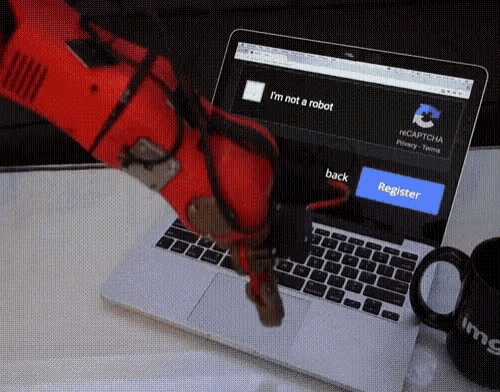 Electricity hasn't been this popular since Ben Franklin's kite and key in 1752 ⚡ — only this time around, the man getting all the praise is (you may have guessed) Elon Musk. A recent piece from the New York Times looks at Tesla's impact on the engine-powered industry at large. "The Tesla Effect," as it's being called, has moved the push of electric vehicles beyond cars and into boats 🛥️, tractors 🚜, snowmobiles 🛷, and just about anything else that traditionally runs on gas. Maybe the electric snowmobile itself isn't relevant in our daily lives, but the fact that it exists certainly is. The impact of Musk's invention has sped up the production of climate consciousness, threatening to leave companies that aren't prepared to innovate in the dust. 🏎️ 💨
The Changing Workplace
Salesforce, one of the biggest CRM powerhouses, has switched its job application criteria from living in a specific city to living in a particular time zone. ⌚ "The pandemic has taught us that it doesn't matter in which city you live," co-CEO Brey Taylor said in an interview with German newspaper Welt am Sonntag. "Only the time zone is important in order to communicate and work together in this world." The announcement is one more nail in the coffin for RTO plans ⚰️ as another major company adopts long-term hybrid strategies.
Wells Fargo 🏦 has been accused of flexing its DE&I stats by bringing in women and people of color to interview for positions that had already been filled. 🧐 Former and current employees spoke with the New York Times about their repeated experiences witnessing and being directed to perform pointless interviews with candidates for the purpose of documenting the bank's so-called "diversity efforts." Wells Fargo's policies regarding diversity in hiring were largely unwritten until roughly two years ago, when the company adopted a formal policy that a diverse range of candidates must be interviewed for positions paying more than $100,000. Though Wells Fargo denies these claims, they have a lengthy history of racial discrimination problems — including its racist loan origination practices and a recent settlement of nearly $8 million dollars over biased hiring practices. 😬 You can learn more about the alleged fake interviews, and find links to even more accusations of discriminatory practices brought against Wells Fargo, in this New York Times article.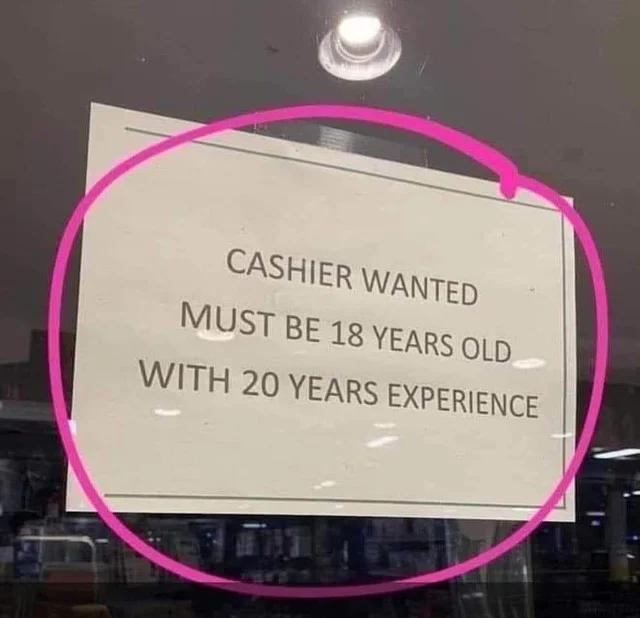 This is more a PSA than a current event, since the subject of this section — a community on the social media platform Reddit — is about 4 years old and nearly 300 thousand members strong. R/recruitinghell is a self-described place for "all of those recruiters and candidates who really don't get it," and encourages Reddit users to share their job-hunting experiences. 🕵️ As a rule, community members are not allowed to post anyone's personal information. However, users can call out companies by name, helping other job seekers avoid organizations with frustrating or outright demeaning candidate experiences (which, as we all know, is indicative of a similar employee experience). See if your company makes the grade and chuckle at a few memes here.
Editor's Picks
Click here to subscribe to Exit Interview, a weekly email about tech platforms, design, data, and the future of work — straight to your inbox.