For some time, I've been looking for one "source" that curates modern takes on HR Tech, perspectives from the people who build it, and its impact on enterprise — something that's tailor-made by professionals for decision-makers.
I never found it — so I decided to build it.
Every week, I'll be sharing fresh insights on tech platforms, design, data, and the future of work — straight to your inbox.
My Thoughts
Two weeks ago in this very spot, I was praising Jamie Dimon, JPMorgan Chase CEO, for finally warming up to hybrid work. However, it's possible I spoke too soon.
It has come to light that JPMorgan Chase 🏦 has been tracking hybrid workers' in-office attendance through their ID swipes, then feeding the information to a dashboard for managers to ensure employees are complying with the company's in-office expectations. 🤔 The policy is not limited to US employees, but UK employees, many of whom have always worked remotely, and feel that they are being wrongly "swept up" in the mandate.
Is any of this illegal? No, of course not. But it seems that Dimon is still learning the new rules of the hybrid world. 💻 🌎 Obviously, secretly tracking your employees is not the most effective method for fostering a strong hybrid culture. But we've all had to learn this new world of work through trials by fire, and Dimon can be faulted for nothing more than being a little late to the party. One way or another, JPMorgan Chase employees will achieve the work-life balance ☯️ they're after. I'm hoping Dimon figures that out before he, too, falls prey to the Great Resignation.
Market Moves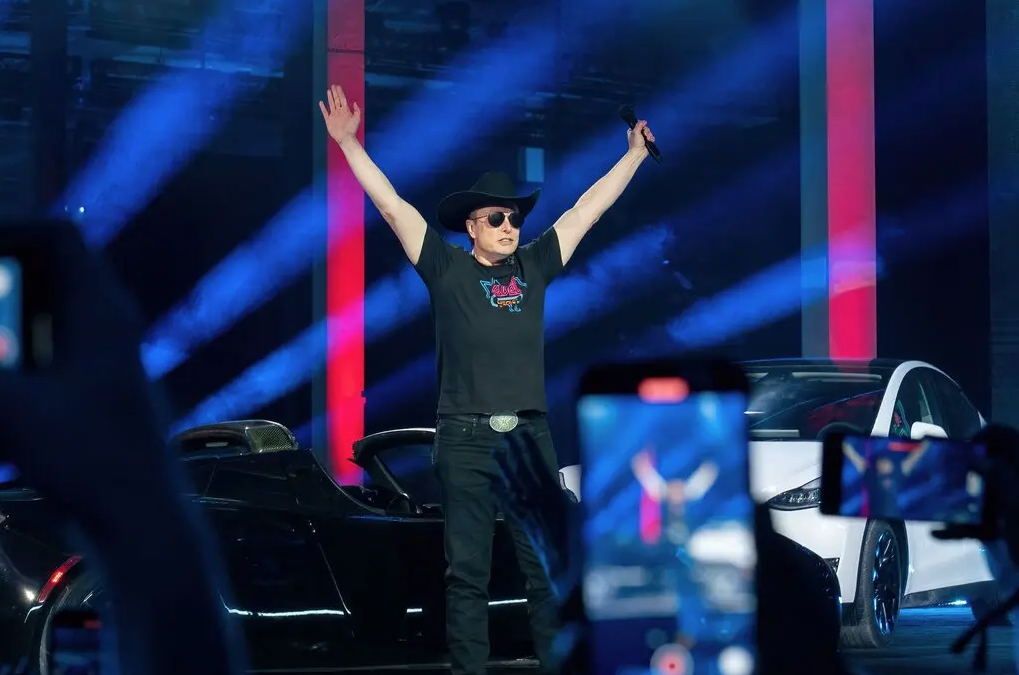 I can't imagine discussing anything other than the biggest market move to take place this week: Elon Musk's big purchase. 🐦 It was announced Monday afternoon that Musk has purchased Twitter for roughly $44 billion dollars, or just shy of $55 dollars per share. 💸 Right now, we still have limited understanding of what, exactly, things will look like (and so does the man of the hour, supposedly). As far as the stock market goes, Musk's purchase officially makes the company privately held, free from the expectations and criticism of shareholders.
Between Musks' current quarrels with the S.E.C., arguments surrounding the risks of absolute free speech 📢 🪧 , and tense whispers of a possible reprieve for Donald Trump after being banned from Twitter for his part in the January sixth riots, a lot of questions are yet to be answered.
But the general public aren't the only ones waiting in the dark. 😨 Twitter's 7,000 employees also have limited understanding of what the acquisition means for their futures. As of Tuesday, Twitter CEO Parag Agrawal 🐦 has told employees that no layoffs are planned "at this time." One Twitter executive tweeted that the organization's employees are some of the best he has ever worked with and that "It would be good for the new leaders to recognize that and do everything they can to keep that talent." 🙂 I'm especially curious to see how Musk's leadership style, which has been both highly praised and highly criticized, will contribute to the future of Twitter.
Need to catch up on the Musk-Twitter saga? TechCrunch has a great timeline to walk you through it. 👈
Tech Innovation at Work
Zoom has announced some new features, which include a bit more of the platform's early experimenting in AI. 🤖 Here's a quick overview of the updates:
Zoom IQ for Sales: Zoom IQ 🧠 leverages AI to analyze interactions and refine sales techniques. Improve presentations and pitches, and identify actionable insights for both teams and managers.
Gesture Recognition: Never go searching for the right icon again. Gesture recognition identifies when users raise their hands ✋ or give a thumbs up 👍 and translates them to virtual actions.
Zoom Whiteboard: Whiteboard 🖊️ is an existing feature, but users now have the ability to add images 📷 and sticky notes, draw clearer connections between objects, and more.
Central poll library: Polls 📊 are now available for personal and professional accounts, with a central location for easy access and repurposing.
Notification preferences: Participants can now disable in-meeting chat box notifications. 🔕
Two-factor authentication (2FA): All accounts associated with a work email will require one-time 2FA logins from new devices or unusual locations. ✔️ ✔️
Multi-spotlight for cloud recordings: Users can now feature up to nine participants in a meeting or webinar cloud ☁️ recording.
The EU 🇪🇺 has passed the Digital Services Act (DSA), which will require companies to explain how their algorithms work 🤔 , spelling a lot of trouble ahead for internet titans like Google and Meta. In a statement following the passing, Margrethe Vestager, the European Commissioner for Competition and champion 🏆 of the legislation, said the act would "ensure that platforms are held accountable for the risks their services can pose to society and citizens." Even though this progressive — dare I say, aggressive — new law 📜 exists all the way on the other side of the pond, its impact could very likely be far-reaching. Should Meta and/or Google decide that two processes (and algorithms) is a bit more of a handful than preferred, either company may decide to adopt the more stringent policy globally, changing the internet stateside in ways we can only imagine. 🤯
The Changing Workplace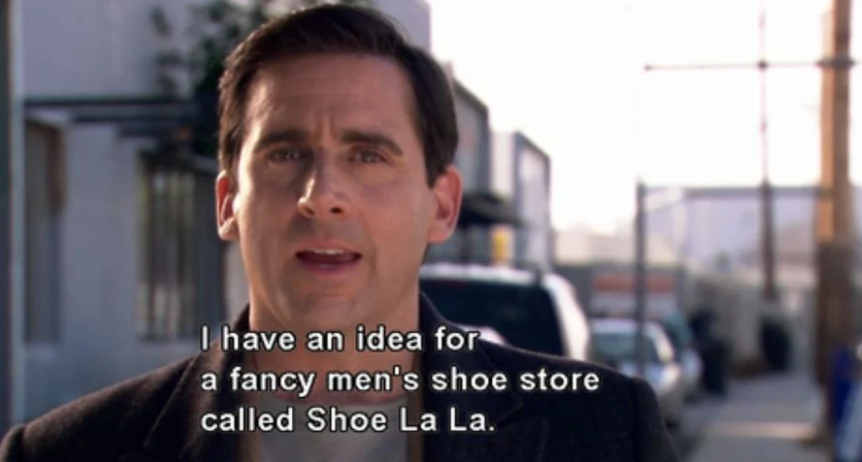 Bespoke isn't just for fancy shoes 👞 and leather goods anymore. As organizations continue to tempt talent with better benefits, the discussion surrounding long-term costs is beginning the creep in. It's a very fair argument: small businesses or companies with large workforces may not have the resources to offer medical, childcare, pet insurance, 🏠 home buying assistance, and wellness stipends to their entire workforce. Tangentially, it's likely that not every employee will need every benefit. What good is a child care stipend to an employee without children? 🤨 The same disconnect is also occurring across generational divides, with one study indicating that younger workers don't have their preferred benefits, such as additional mental health support 🧠 and life skills training, met by the traditional programs their older coworkers are satisfied with. 👨‍🔧 👍 If your benefits aren't relevant, your employees won't be engaged — and we've all heard that sad song. 😟 Enter one of the latest HR trends: bespoke benefits.
Bespoke benefits aren't in any way new, but they are rapidly expanding for all the reasons discussed above. Bespoke benefits packages allow employees to choose only the perks closely tailored to their needs, allowing a childfree worker to swap daycare subsidies 🚼 with a home gym stipend 💪 , just to name one example. Here's an article with a phenomenal overview of the hows and whys of personalized benefits programs and serving the "forgotten middle" of your workforce. 👩‍💼 😶‍🌫️ 👨‍💼
All About Data
Eagle Hill Consulting recently completed their 2022 Onboarding Survey, which gathered insight on 782 employees who have started a new job over the last eighteen months. The goal of their research is to create better onboarding experiences for in-person, hybrid, and remote workers. Here are the highlights:
Of those surveyed, 49% received their onboarding virtually or with a hybrid approach. 👩‍💻 The rest had their onboarding in-person. 👨‍💼 Nearly all of them, however, felt that their onboarding did not cover the basic information they needed to fulfill their role in an organization:
47% didn't have a clear idea of the organization's goals.
54% didn't have a clear idea of how to use technology to do their job.
46% didn't have a clear idea of benefits related to their job.
62% didn't have a clear idea of the organization's culture.
53% didn't have a clear idea of how to be productive in their job.
At least half the topics addressed here should be covered on day one, because they serve as building blocks 🧱 for the rest of an employee's introduction into the company. For example, an employee who doesn't have a clear understanding of a company's goals will struggle to see how their efforts contribute to the big picture, putting that employee at risk of disengaging. 😶‍🌫️
Based on survey results, these are the top three things employees want to understand in the first month in their new position: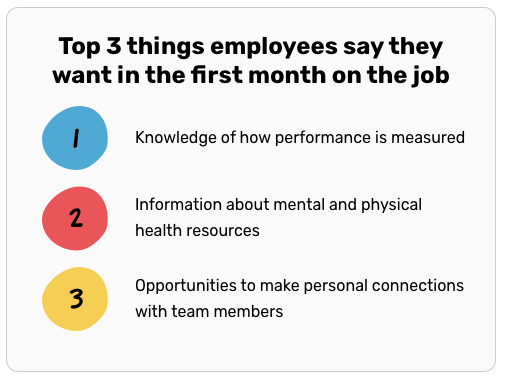 Personally, I'm surprised "personal connections" did not rank higher. 🙇 In other areas of the survey, the majority of new hires indicated that they want onboarding to include more opportunities to connect with coworkers. In fact, 71% of respondents felt they did not come out of their onboarding with a clear idea of the individuals they should build relationships with. 😟
It's not as simple as a Zoom welcome party, though. 🎉 New hires want connections that are meaningful and offer opportunities for learning and guidance, in addition to bonding. When respondents were asked who they want to connect with and receive training from:
63% said their supervisor 👨‍⚖️
46% said their teammates 👯
[Only] 30% said HR 👩‍💼
With a clear understanding of the problem, leaders are empowered to make measurable changes in their onboarding processes. 💪 Check out the full study for tips to make onboarding more meaningful and holistic here.
Editor's Picks
Click here to subscribe to Exit Interview, a weekly email about tech platforms, design, data, and the future of work — straight to your inbox.