For some time, I've been looking for one "source" that curates modern takes on HR Tech, perspectives from the people who build it, and its impact on enterprise — something that's tailor-made by professionals for decision-makers.
I never found it — so I decided to build it.
Every week, I'll be sharing fresh insights on tech platforms, design, data, and the future of work — straight to your inbox.
My Thoughts
Are you struggling to find ways to get your employees engaged with HR programs and benefits? 🤔 You may want to try getting them in the zone: AutoZone. 🏎️ Last week at Human Resource Executive's 2022 Health & Benefits Leadership Conference, Matthew Harmon, AutoZone's VP of Benefits, Compensation, and HR Systems, spoke about the company's successful strategies for maintaining employee engagement and retention during the first COVID shutdowns. "In the early days of the pandemic," Harmon explained, "our must-achieves were to support essential workers and keep yourself and others safe." Like all of us, rapid deployment was front of mind for AutoZone's leaders, 👨🏼‍💼 who opted not to waste time with an entirely new tool. 🧰 With help from their existing HR partner, Green Circle Life, AutoZone built a response strategy centered around a single smartphone app that would serve as a single point of communication and all-in-one benefits dashboard for its 120,000 employees. 📲 Their daily communications with workers included important information about employee resources, safety tips, and business updates. The company also opted to enhance their mental health benefits and allow up to four family members to access the benefits dashboard, a unique way to improve access for groups like younger workers hoping to enlist help from a parent or family member. 👫
The success of their strategy was undeniable. 👍 💯 👍 In 2021, subscriptions to the app increased to 63,317 — up from less than 14,000 reported in 2018. Daily utilization of AutoZone's HR app grew 95% and increased awareness plus understanding of available benefits ultimately resulted in employees taking less sick and disability days. 🗓️ Green Circle Life CEO Dinesh Sheth said about the app, "It saved lives."
Market Moves
Proptech, AKA 🔑 property technology — emerging technology and software innovations for the real estate industry — opened 2022 with a record-breaking $32 billion in venture capital. The funding floweth over into all corners of the space, including commercial 🏢 and residential 🏠 real estate management, automation, data-driven insights, and artificial intelligence applications. The results aren't just good: they're exceptional. Research by software company Ascendix found that 80% of companies utilizing some form of Proptech have seen a positive impact on operations and services. 📈
Where is this $32 billion going? Here are some hot Proptech startups fresh out of funding rounds:
Vontive is an embedded mortgage platform that gives real estate investors a no-code solution for upgrading software solutions and scaling services. The company, which just emerged from stealth, recently raised $135 million in a Series B funding round. Vontive became profitable just last year, but has already seen 900% year-over-year growth in gross merchandising volume. 🤑
Snappt is an AI-powered fraud detection software for screening tenants, developed by two California-based property management business owners who grew tired of the fraudulent or altered information submitted during tenant applications. 📃 The software, which performs comprehensive surface-to-source-code screening, has a reported 99.8% accuracy rate and raised a total of $100 million in funding following a Series A funding round in late March.
Cottage 🏡 has created a growing online marketplace that connects homeowners looking to build accessory dwelling units (ADUs) with contractors, all while streamlining processes and reducing costs. The young company has raised $18.5 million and hopes to expand its reach and fight the affordable housing crisis.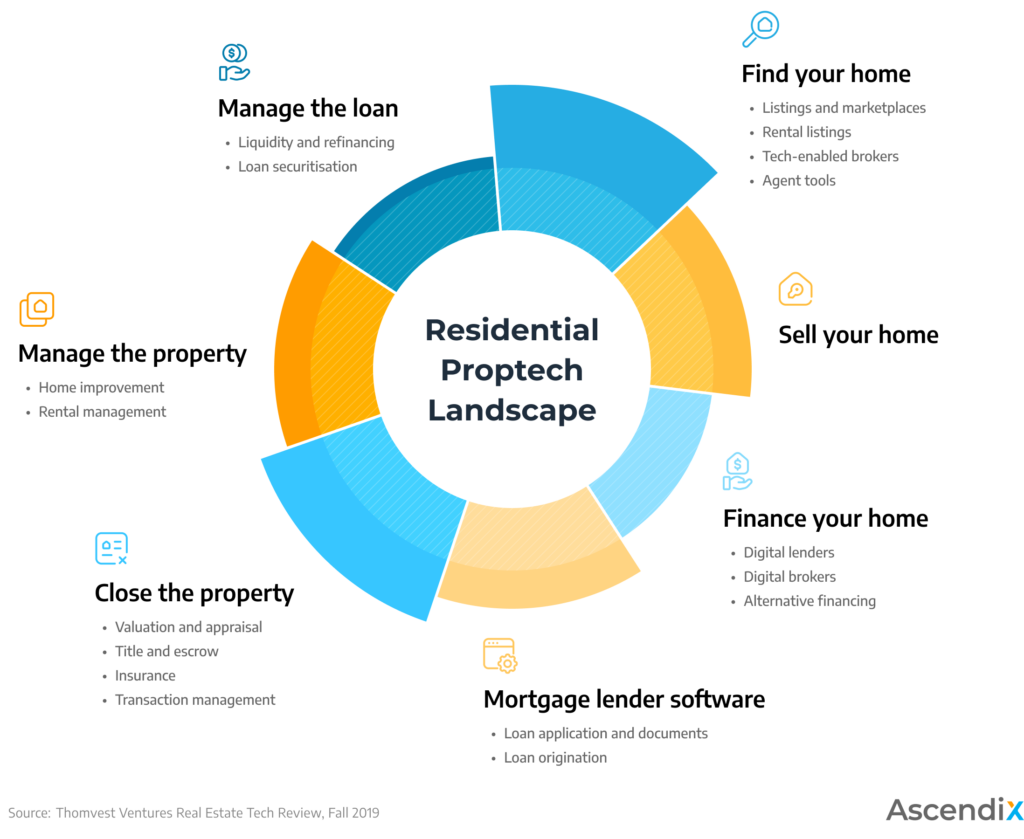 Tech Innovation at Work
People Operations AI 🤖 is a vast, evolving, and — as HR leaders are well aware of — somewhat dicey technology that's experiencing rapid adoption by organizations all around the world. According to SHRM, 88% of companies are already using AI for at least one HR function. But with most companies focusing heavily on finding 🔎 talent, understanding how to use AI for sourcing, vetting, and onboarding candidates can be the key to helping organizations recruit smarter, not harder. If you're an HR leader who's considering or currently lobbying for AI tools to help with your talent search, this this guide by Phenom is a resource I am very excited to share. ⭐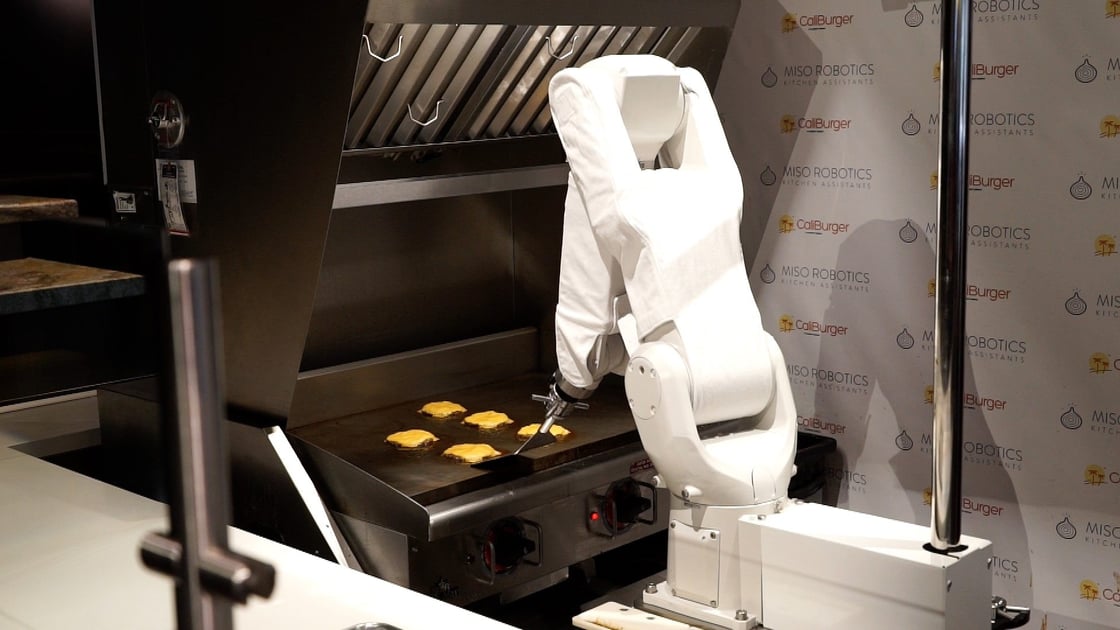 With staffing shortages in restaurants continuing to disrupt mealtimes and frustrate customers all over the country, practical discussions for robot workers are back on the table. 😜 🤖 The conversation surrounding automation has a tendency to focus on how robots will replace humans, stealing their jobs and kicking them out of the workforce. But as R&D moves forward and the field matures, the friendly concept of cobotics is slowly breaking through and lessening the fears of an AI invasion. Cobotics is the concept of robots and humans working together to accomplish tasks, rather than competing with each other for job security. 💪 🦾 In the food sector, specifically fast food, cobotics faces a unique challenge. The driving goal of modern technology deployment in organizations is to free up time for human workers 🙍 so they can perform more engaging and higher value tasks. ↗️ Achieving this requires robots to be given tasks they can complete autonomously, since assistance from a human to, for example, swap utensils between cooking steps, can undermine efforts to create more efficient processes. Modern cobotics in the kitchen 🥘 specifically is proving to be a complex dance that's setting the stage for wider industry adoption, but one robot seems to be keeping pace. 🤖 💃🏻 Meet Flippy and discover more about the future of restaurant automation in this Fast Company article.
The Changing Workplace
After several months of being incredibly vocal about his expectations for employees to return to the office full time, JPMorgan Chase CEO Jamie Dimon has had a change of heart. 💙 In an annual shareholder letter released last week, Dimon shed light on his new intent to more willingly embrace remote work, writing, "It's clear that working from home will become more permanent in American business." 🏠 Roughly 50% of the organization's staff is now expected to join the hybrid or fully-remote workforce.
I believe a lot of us had some concerns about how major legacy institutions 🏛️ (and their leaders 👨‍💼 ) would react to this radical shift in the way we work, especially regarding the return to offices. But old dogs can absolutely learn new tricks. I'm incredibly pleased to see that Jamie Dimon, a powerhouse — dare I say, influencer — of the financial sector, has adapted to the new normal so graciously. And I am eagerly watching out for the impact this will have around the block. 🏦 🏢 🏛️ 👀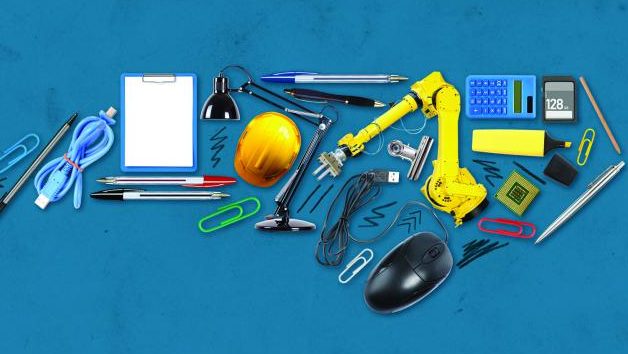 Labor classes are no longer as simple as blue and white. 👔 As the hunt for talent grows more desperate, a new group of workers is being created: the New Collar. This group of workers, primarily men ranging in age from 25 to 44, are defined by their departure from blue collar jobs to start careers in tech and other white-collar industries that have swapped education requirements 📚 for on-the-job training. 👨‍🏫 This shift isn't just helping companies fill out their workforce. Blue collar industries such as manufacturing 🔨 face a rapidly shifting work environment as automation continues to advance, and the call for upskilling and reskilling workers in anticipation of the 4th industrial revolution ✊ are growing louder. As far as workforce planning goes, this is exactly what the doctor ordered.
Google has not had the best start to the new year, with the previous quarter flushed with allegations of union-busting efforts, backlash over its location-based pay cuts, and discrimination lawsuits. 🙅 This week, it was made public that the company used a proxy statement to quietly adopt legal protections 👩‍⚖️ allowing employees to freely discuss occurrences of harassment, assault, discrimination, and retaliation. The text mirrors that of California's Silenced No More Act, 🚫 which offers virtually the same protections at a state-level. Google made it known that leadership opposed formally adopting the statement, stating employees already have these protections even if they've signed a nondisclosure agreement. 🙄 This (plus some possible self-serving motives?) may explain the company's decision not to make a more public announcement of their new policy. Read the full story here.
All About Data
The past two years have challenged us all — however, there's no denying that working parents were dealt one of the worst hands. 👎 With major gaps in learning, unpredictable closures to school and daycares, and the strain of everyone living under one roof day in and day out, experts agree: the kids weren't alright — and neither were their parents. But things are finally starting to look up. 🌤️
National childcare provider KinderCare Learning Companies 🚸 just released their third annual Parent Confidence Report, which surveyed more than 2,000 U.S. parents with children age 12 and younger. Their goal is to identify current factors impacting parent confidence levels related to their ability to raise their kids, the state of education and childcare, and work-life balance. Here are the highlights: 📢
Overall, parent confidence levels are at their highest point since the pandemic. 👏 When respondents were asked how they rated their level of confidence when it comes to day-to-day parenting, 86% of respondents reported being very confident or somewhat confident: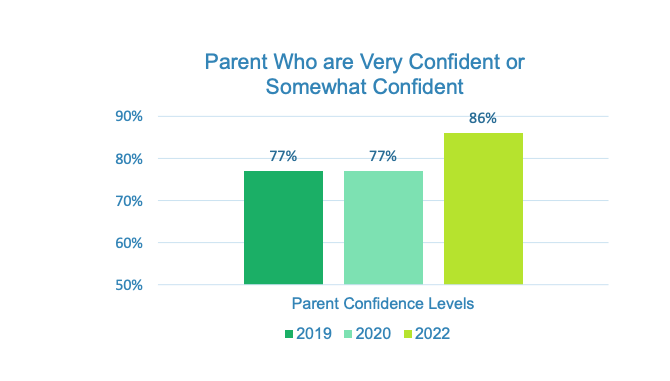 One of the biggest factors contributing to the rise in parent confidence levels is the flexibility related to modern work-life balance. 👪 💻 Having enough time to spend with their children was the second most-cited basic need contributing to parent confidence levels, ranking just below knowing that their child is in a safe and secure environment. 😌
Parents are actively shaping the future of work to meet their parenting goals and be more available for their children:
34% of parents have switched jobs; 40% would consider it.
28% have chosen to pursue freelance; 41% would consider it.
30% have taken a lower-paying job that offers more flexibility; 34% would consider it.
27% have taken a career break; 34% would consider it.
These responses aren't broken down by gender. However, the study does note an interesting trend: Working moms 👩‍💻 were slightly more likely to scale back their hours at work to meet parenting needs. But working dads 👨‍💻 were significantly more likely to defer a promotion compared to working moms (28% of working dads vs. 18% of working moms).
One of the biggest trends KinderCare's research uncovered is the flawed [nonexistent] relationship between work and childcare, which 65% of respondents identified — noting this as a highly valued factor when considering job offers. 👩‍🏫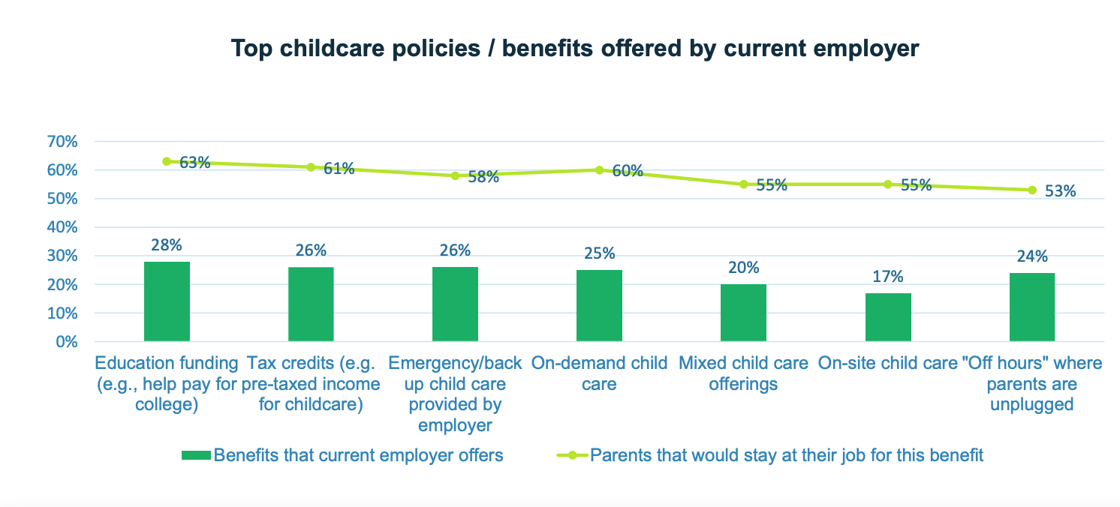 Clearly, employers are missing out on a significant tool for retaining talent and keeping working parents engaged with their work (especially when 81% of parents surveyed say that confidence in their childcare allows them to excel at work). 💯
Want to learn more about childcare benefits programs, how they work, and what they can mean for your employees? Check out this guide from Maven Clinic.
Editor's Picks
Click here to subscribe to Exit Interview, a weekly email about tech platforms, design, data, and the future of work — straight to your inbox.