For some time, I've been looking for one "source" that curates modern takes on HR Tech, perspectives from the people who build it, and its impact on enterprise — something that's tailor-made by professionals for decision-makers.
I never found it — so I decided to build it.
Every week, I'll be sharing fresh insights on tech platforms, design, data, and the future of work — straight to your inbox.
My Thoughts
Last week, CRM powerhouse Hubspot joined the ranks of TikTok, Spotify, and YouTube as the latest platform luring in emerging talent with a creator fund, known as Hubspot Creators. 🏆 ⭐ The accelerator fund focuses on new podcasts 🎙️ which, though easy to create, are notoriously difficult to get off the ground. According to research from Hubspot and Buzzsprout, the average podcast receives only 29 listens when the minimum listenership to broach the front pages of an audio app is closer to 4,000. 😦 The initiative is intended to not only help fresh voices reach the masses, but to do so through Hubspot's podcast network, offering fledgling audio shows a pipeline to long term opportunities like sponsorships. I did browse the previews for these up and coming creators and look forward to hearing what their generation has to say. 😀
Market Moves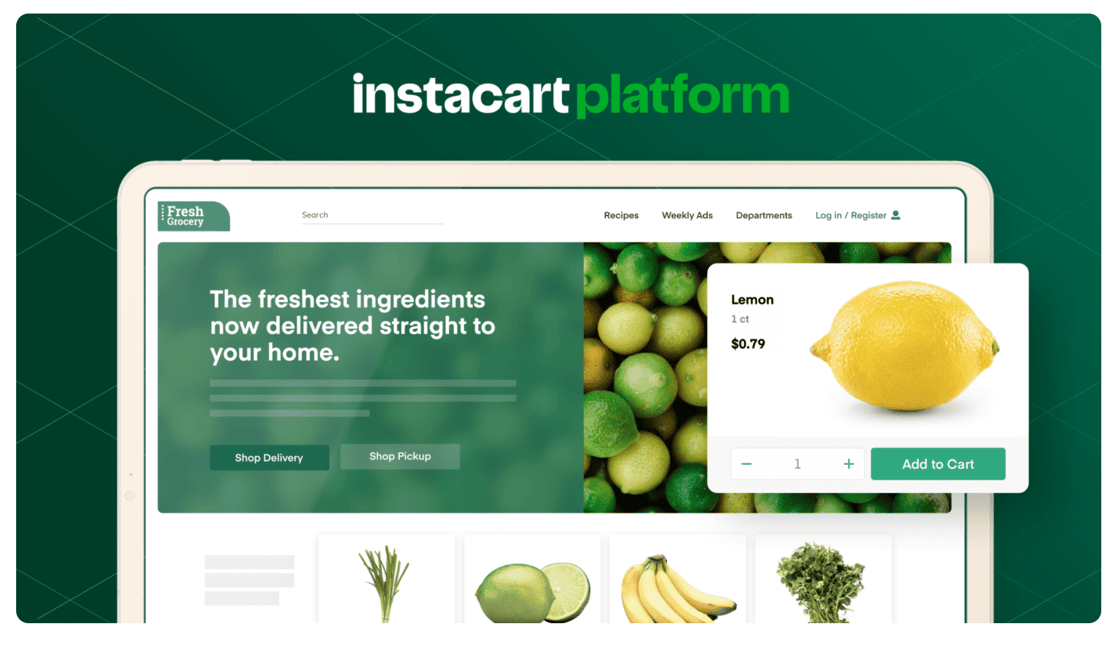 We don't cover a lot of well-known companies in this section. However, any company that's been all over the chart the way Instacart has in the past few weeks has earned a spotlight in Market Moves. The pandemic starlet, 🌟 like many delivery and on-demand startups, saw massive growth over the course of the pandemic. 🚗 💨 Instacart closed out 2021 with a valuation of $39 billion, having raised a total $2.9 billion in venture capital funding. 💯
Instacart catapulted off this good fortune and into the new year with an unexpected growth move. Late last year, the company announced its formal acquisition of FoodStorm, ⛈️ an end-to-end OMS for grocery retailers, after several years of close partnership. Then, just last week, Instacart launched its latest venture, a Software-as-a-Service (SaaS) offering called Instacart Platform. 😮 With a suite of tools 🧰 for E-Commerce, fulfillment solutions, omnichannel experiences, advertising solutions, and data insights, Instacart leaders hope to empower grocery stores to power their own digital properties and retail operations.
All of this seems kosher until you recall that, almost overlapping with the release of Instacart Platform, its leaders announced that the organization requested a 409a valuation 🚨 to be performed by an independent firm, instead of the more grandiose venture capitalist valuations. Based on their reporting, 📝 Instacart slashed its own valuation by nearly 40%, down to just $24 million. 📉 The massive decrease was attributed to the reality that the new normal isn't waiting silently behind the door to snatch dinner off the porch as soon as the delivery driver turns their back. 🚶‍♀️ 🚪 We're also seeing the ever-increasing competition in the quick commerce (Qcommerce) industry.
Do we ever really see organizations take the wind out of their own sails with a 409a valuation? 🤔 Almost never. But there are a few different strategies that might be at play. Instacart could be highly aware of their brand's integrity and are taking ownership of the discrepancy before it can be used to damage their image. 📷 👀 Instacart also offers refresher grants (equity) within employee benefits packages, and it's possible they're taking advantage of an opportunity like this to drive down stock prices 📉 and redistribute in order to redistribute to employees and applicants as a means of retention. No matter where Instacart goes, I hope the ride smooths out a little bit after such a rollercoaster few weeks. 🎢
Tech Innovation at Work
Cloud computing company Snowflake ❄️ has announced the launch of a data cloud for the retail industry, following in short order behind the company's healthcare and life sciences data cloud. 🧪 ☁️ 🔬 Snowflake's latest data cloud projects cross a very important milestone for digital transformation and data mobilization:
Long ago, there was one primary space that stored our data: The Cloud. The cloud was an ambiguous, but understandable way to describe the mess of data floating somewhere far above our heads. 😶‍🌫️ As big data kept getting bigger, that "single" cloud of jumbled information became too heavy and too dense, rendering it practically useless when it came to gathering specific insights. 👎 The need for smarter data paved the way for more strategic ways to store and structure data, resulting in data lakes 🚣‍♂️ 🌊 and data warehouses. 🏭 Eventually, the best of both designs came together to form the data lakehouse. 🏡 While lakehouses do provide an optimal balance between storage and analytics capabilities, they often result in siloed data. In short order, a solution to siloed data was designed: the Cloud Data Warehouse, where data exists in a public cloud, lightening the load on a legacy system and allowing for faster querying. 🖥️
Now that we've had a quick refresher, where does Snowflake fit into the picture? The organization's cutting-edge data cloud ☁️ still supports all of the aforementioned workload models. However, their retail-specific offering brings together an ecosystem of industry-specific insights (as does their data cloud for healthcare and life sciences with data for providers and researchers). Snowflake GTM lead for retail and CPG industries Rosemary Hua explains: "Our new Retail Data Cloud breaks down data silos within and across organizations… In short, regardless of where precisely in the retail ecosystem an organization lives, we're making more data more available and easier to work with so they can optimize every part of their business." 👍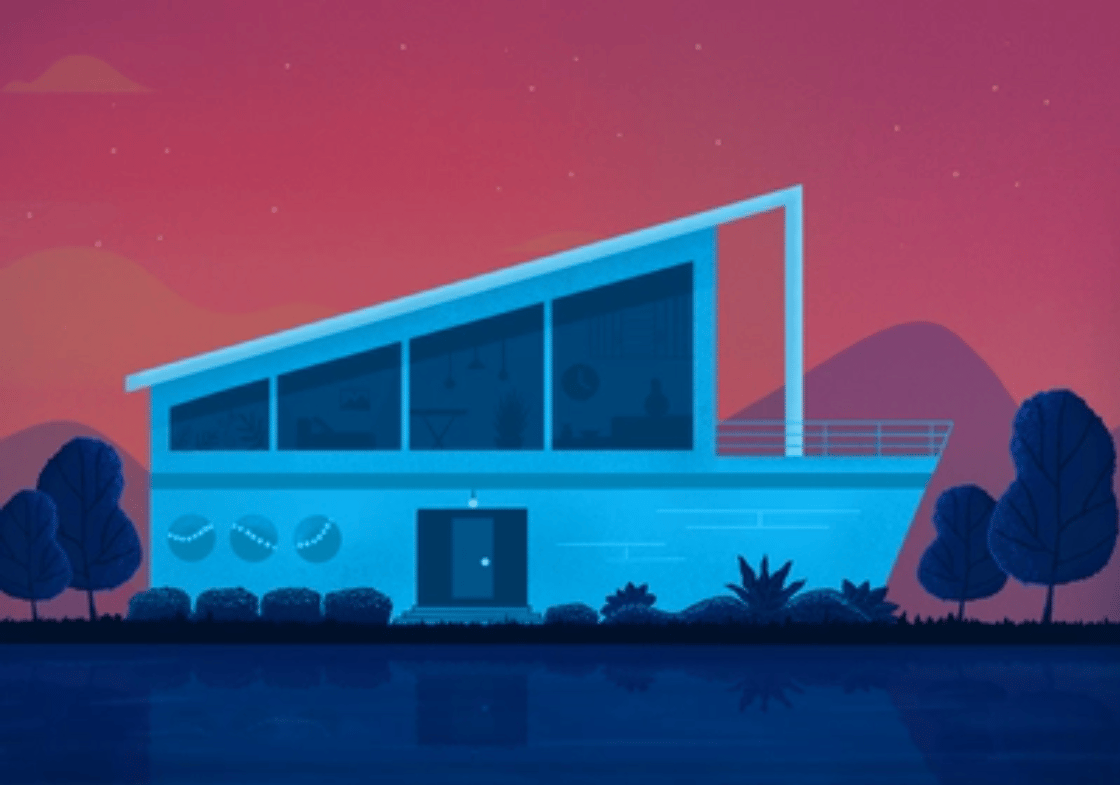 The Changing Workplace
The Equal Employment Opportunity Commission (EEOC) is closing out Women's History Month with a bang. 💥 Last week, the federal agency released supplemental guidelines to existing employment discrimination laws to help employees and employers better understand, navigate, and advocate for the rights of workers with caregiver responsibilities. 🧑‍🍼 There's little doubt that the release was due at least in part to the staggering number of women who have yet to return to the workforce following the onset of COVID. 😰 It is true that the EEOC did not actually introduce any new legislation that would provide more stringent protections — the most obvious being to add "caregiver" to the list of protected classes alongside age, race, and gender. However, we have significantly more information to navigate the challenges of bringing women back to the workplace than we did before this announcement — information that can help caregivers (regardless of gender) access the support they need from their workplace and achieve a better work life balance. ⚖️ You could even say it's a Women's History Month miracle! Check out the updated guidelines here.
If you're just coming back from PTO and already feel like you need a vacation from your vacation, you're in luck. ✈️ 🏝️ With hybrid work here to stay, an office transformation is taking place and its name is hotelification, according to real estate thought leader CBRE Research. Two years ago, we cheered the closure of drab offices with their blue-gray color schemes, bad-smelling microwaves, and cubicles with padded walls. But, as we always do, we've grown tired of the completely remote routine. 🥱 While, yes, the majority of us will never go back to the old office, two years worth of studies have made it clear that a significant portion of Americans — even upwards of 90% sometimes — want some sort of hybrid work option. ⚖️
Unfortunately, it does not come with pillow mints or soft robes 🧖 — not yet, at least. Dive into what the hotelification trend means in the bigger picture in CBRE's Global Outlook Report: The Age of Responsive Real Estate.
All About Data
With all the preaching of digital transformation being the way of future, how are companies and their employees measuring up? Research and consulting firm Forrester has released their report on data literacy in the workplace. 👨‍💻 Long story short: it's not going well, but there is hope. Here are the highlights:
As we all know, the expectation to make data-driven decisions is rising quickly. 82% of decision makers say that they expect their employees to have basic data literacy. 📚
This belief isn't one-sided, though. When asked about the skills needed for their day-to-day responsibilities, employee responses painted a very clear picture: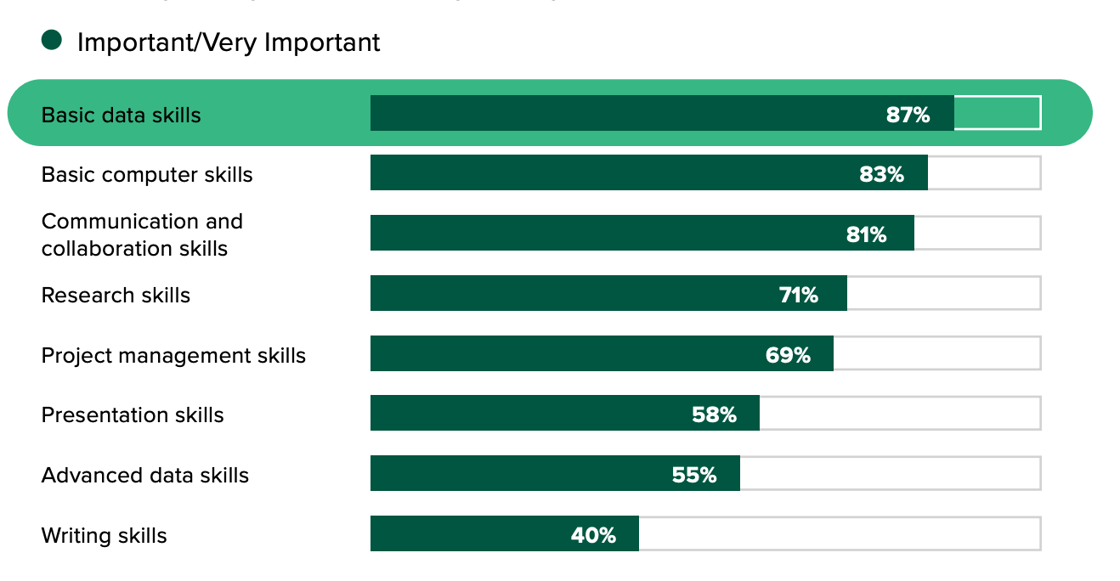 Where is the disconnect? It lies in training. 🧑‍🏫 Only 47% of employees reported that they've been offered data literacy development opportunities by their employers. And when opportunities arise, they often lack the necessary breadth to empower all employees with data literacy skills. In fact, only 26% of basic data skills training initiatives were identified as companywide. 😬
Companies not only lack comprehensive training, but strong effective implementation strategies. As I said, though: there is hope. 😮‍💨 Discover some identifiable and actionable paths to developing data literate employees in Forrester's full report here.
Editor's Picks
Click here to subscribe to Exit Interview, a weekly email about tech platforms, design, data, and the future of work — straight to your inbox.