For some time, I've been looking for one "source" that curates modern takes on HR Tech, perspectives from the people who build it, and its impact on enterprise — something that's tailor-made by professionals for decision-makers.
I never found it — so I decided to build it.
Every week, I'll be sharing fresh insights on tech platforms, design, data, and the future of work — straight to your inbox.
My Thoughts
You may notice that Exit Interview looks a little different this week. As our audience continues to grow, I'm continually looking for ways to provide the best possible source of news and thought leadership content. After 71 editions, I want to try focusing in on the topics and headlines that matter most — giving you, the readers, a clearer, faster view of what's happening in the world of people operations and digital transformation. 🙂
If you have any suggestions, if you love (or hate) the changes you'll be seeing over the next few weeks, or if you just want to say hi, you can reach me by simply replying to this email. 📬
Tech Innovation at Work
With only two years of hybrid work under our belts 🥋, I think it's completely reasonable for organizations to still be perfecting their hybrid work model. From which days to go remote to how to ensure employees are productive without feeling micromanaged, no company is without its challenges. Fortunately, it's highly unlikely you're facing those challenges alone. 🫂 Find some reassurance and get insight into overcoming the biggest current struggles with hybrid work from Worklife.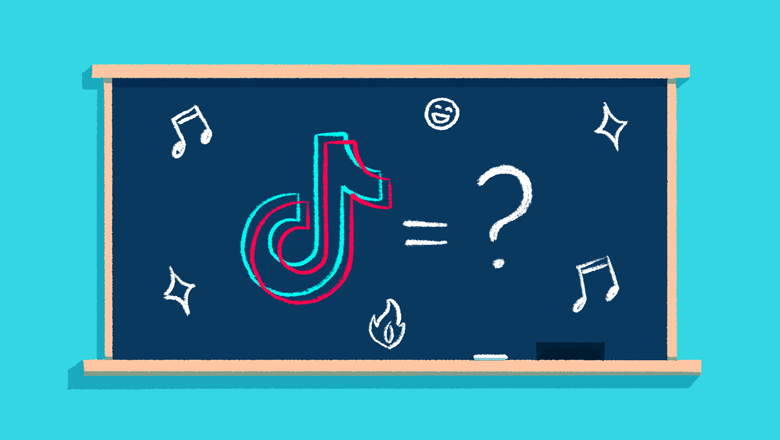 Recruiting through social media continues to be one of the fastest-growing avenues for reaching candidates, especially Gen Z. While many organizations are finally getting comfortable with Instagram ads, the next big social media platform took off right under our noses: TikTok. ⏰ While many brands are finding success with organic content, the one way to guarantee exposure and reach a more curated talent pool is through paid ads. If you're having trouble going viral, this may be the way to go. But how do you do it successfully? 🤔 As a relatively new platform for recruitment marketing, it can be hard to find a consensus on the best ways to reach target applicants. Fortunately, CRM and recruiting software company Talkpush experimented with multiple ad strategies so you don't have to. Check out their results here.
The Changing Workplace
These past two years have felt like a non-stop hurricane of controversies big and small, from unhinged music videos to the conflict in Ukraine. Now, the potential reversal of Roe v. Wade — and the impact this decision could have on half the workforce — is pushing a lot of organizations to have tough conversations and draw hard lines on incredibly divisive topics. But public statements aren't just about public image. 📸🧍Regardless of your stance or beliefs, your responsibility as a leader is to ensure your teams feel safe, valid, and heard in the workplace. This makes having tough conversations part of your job. 👷 Unlike announcements about downsizing or negative performance reviews, your role in tough conversations is one of a supportive facilitator, not an authority figure. What's the difference? I had a similar question when I came across this article from HRMorning about handling divisive topics in the workplace. Not quite ready to facilitate a major conversation? Don't worry, there's also tips to help you with small talk. 😮‍💨
We're halfway through Mental Health Awareness Month. 🗓️ What better way to make sure we keep this issue top of mind than a story about a company that was recently made very aware of mental health sensitivity in the workplace? A former Gravity Diagnostics employee was recently awarded $450,000 after he was fired following a series of panic attacks at work. The saga began with a birthday party which, though a quintessential piece of workplace culture, the employee had specifically requested his managers curtail. Whether a mistake or a decision, the party went on, causing the employee to have a panic attack. The next day, his managers requested a meeting to discuss his "conduct" (panic attack) at the celebration, causing him to have another panic attack and be sent home from work. A few days later, he was fired via email. The employee sued Gravity Diagnostics, alleging discrimination based on his mental illness. Conversation surrounding the saga has expanded to include what leaders can take away from this viral story and, ultimately, actionable ways to support mental health in the workplace. Dive into it here. 🏊🏾‍♂️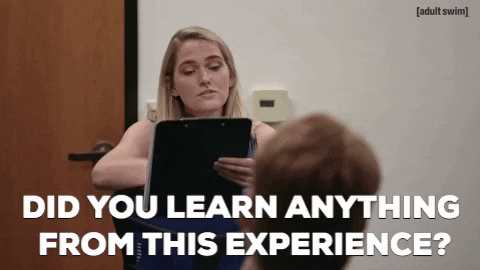 All About Data
You know how they say kindness is free? Well, if you're an organization looking for talent, it may actually pay. 💰 The Born This Way Foundation, partnered with Indeed and with the help of Benenson Strategy Group, conducted a survey of 1,200 people with oversamples of Black, Indigenous, and People of Color (BIPOC) and LGBTQ+ individuals ages 18-29, who are either currently or soon-to-be employed in the US. The goal of their research is to shed light on the importance of workplace kindness 🤗 and its impact on recruitment and retention. Here are the highlights:
77% of respondents were more likely to apply to a job that included "kindness" as a workplace value. ☀️
Less than half of respondents feel that their current job supports their mental health or wellbeing. ☹️
Only 56% of LGBTQ+ respondents feel that they work in a community where people are kind to them. 🏳️‍🌈
For young people, kinder workplaces translate to more personal investment in their work. 🏃
Only 46% of Black young people feel that their work fosters a culture of kindness. 🤎
Nearly a quarter of respondents say leadership has lost focus on maintaining a kind workplace during the pandemic. 😷
Get all the insights and discover how to create a culture of kindness that attracts young workers in the Born This Way Foundation's Kindness in the Workplace report.
Editor's Picks
Click here to subscribe to Exit Interview, a weekly email about tech platforms, design, data, and the future of work — straight to your inbox.