For some time, I've been looking for one "source" that curates modern takes on HR Tech, perspectives from the people who build it, and its impact on enterprise — something that's tailor-made by professionals for decision-makers.
I never found it — so I decided to build it.
Every week, I'll be sharing fresh insights on tech platforms, design, data, and the future of work — straight to your inbox.
My Thoughts
Have you heard the news? Last Thursday, Airbnb CEO Brian Chesky tweeted out a major announcement in the world of hybrid work: Airbnb employees can officially live and work anywhere, without fear of repercussions or changes to their compensation. In his Twitter thread, Chesky addresses the reality that Airbnb had its most productive two-year period in the company's history while all employees were working remotely. He goes on to state that in-person connection is still a vital part of organizational growth and creativity, and Airbnb employees can expect in-person meetups at least once a quarter. The plan, as Chesky put it, is to "combine the best of both worlds." 🌏 🤝 🌐
Maybe you missed this headline, but workers from all over the world didn't. During a call to discuss Airbnb's first-quarter results, Chesky reported that an astounding 800,000 people (🤯 🤯 🤯) visited the Airbnb career page following his tweet. "I don't think this is a temporary phenomenon. I think that the genie's out of the bottle, and flexibility is here to stay," he added.
I think that pretty much says it all, don't you agree? 🎤 👋
Market Moves
It's been a terrible week for the market. 📉 We all know this — and with interest rates rising, David Sacks tweeting ominously from Silicon Valley, and even Amazon stocks tumbling, there isn't much this brief section can do to assuage or remedy the apprehension we're all feeling. If you want something to help with that, here's a self-titled "Cheat Sheet" from Axios to help put the market today into perspective. With that said, I found a fascinating topic for this week's Market Moves, in case anyone wants to think about something different for a few minutes:
California-based startup VitroLabs Inc has raised $46 million in funding following a series A funding round last week. The list of investors includes Gucci 👜 parent company Kering SA and, if you can believe it, Leonardo DiCaprio. The young company hopes to create more sustainable, humane fashion through its industry-leading cellular-cultivated leather. According to their website, a single biopsy from a cow can produce millions of Gucci-quality handbags "all while [the cow] remains grazing happily, right where we left her." Isn't that nice? 😌 🐄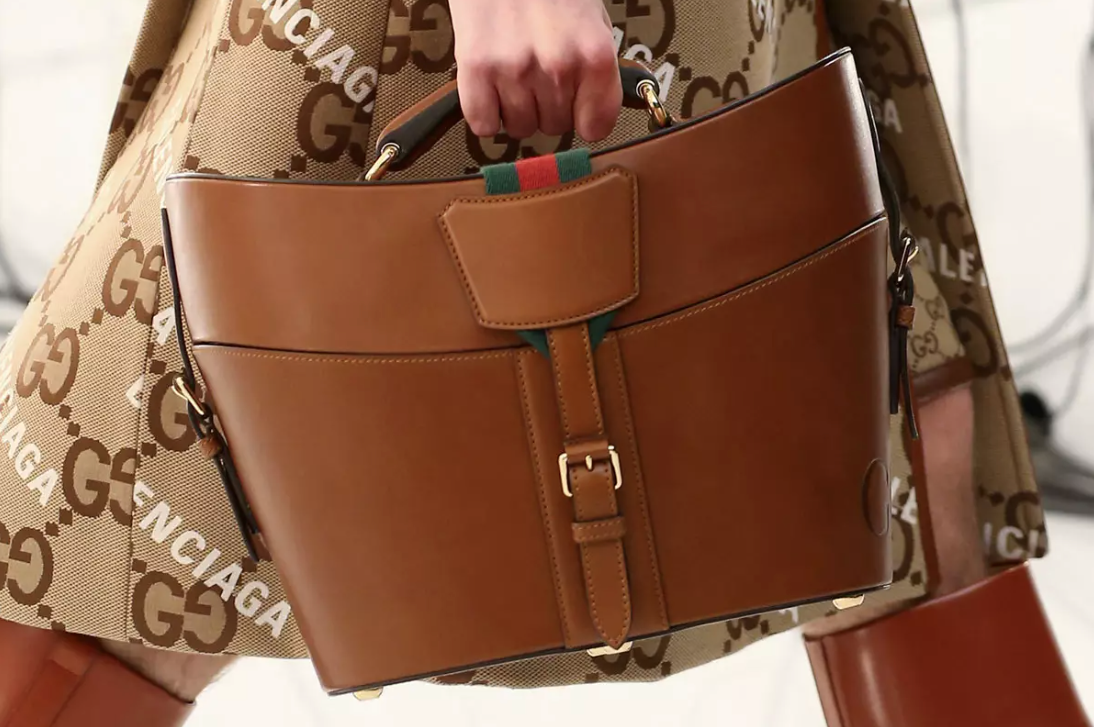 Tech Innovation at Work
Legislation regarding AI 🤖 in the workplace is gaining steam coast-to-coast. In November, New York City Council passed the first bill of the artificial intelligence age, requiring AI vendors to conduct annual audits to prevent unabated bias. ⚖️ Last month, California introduced The Workplace Technology Accountability Act, which would protect employees from undisclosed monitoring and require employers to perform impact assessments on the use of algorithms. As with everything new, legislation for artificial intelligence has its critics, many of whom feel the legislation stifles innovation and deters employers from adopting new tech. 💻 Regardless of where you stand, organizations utilizing AI shouldn't wait around for regulation to catch up. 🏃 Implementing AI with best practices ✍️ in mind ensures your initiatives are effective and prepared for inevitable regulation. Get started with some key takeaways on the subject from HR tech leaders in this guide from VentureBeat.
The Changing Workplace
As leaders, we talk about company culture every day. It influences the choices we make, the things we say, and the success of our organizations at large. 💪 But when we look past the buzzwords, what can we actually identify, change, and measure? What are the granular pieces that comprise a positive working environment? That question can be a little harder. 🤔 Thankfully, HR software company Culture Amp breaks down the primary elements:
Mission: What are the company's overarching goals?
Company values: How are the organization and its employees expected to behave to achieve those goals?
Management structure: How is the company's hierarchy and decision-making designed?
Work environment: What is expected in the workplace, whether remote, hybrid, or in-person?
Business operations: Is the business running efficiently and effectively?
Compensation model and promotion structure: Does the company provide clear guidelines for achieving upward mobility and structure?
DE&I: How is the company investing in and prioritizing DEI initiatives?
All these elements present opportunities for creating better workplace culture. 🌻 See what they look like in (positive) action in Culture Amp's latest article.
The Equal Opportunity Employment Commission (EEOC) is moving forward with a lawsuit against organic grocery retailer Eden Foods 🛒 over multiple complaints from female employees about "pervasive" sexual harassment from the company's owner and president, Michael Potter. The formal complaint includes descriptions of inappropriate touching, use of crude sexual language and innuendos when speaking to female employees as well as in marketing materials 😳, and a conversation with HR regarding his behavior in which Potter was reported to laugh and say, "All these girls want me." 🤢 The behavior was so hostile that female employees had adopted a code word to alert others of Potter's presence. This incident is preceded by a 2014 controversy in which Eden Foods, similar to Hobby Lobby, sued the Obama administration over the Affordable Care Act mandate that employer health insurance plans include coverage for birth control. Dive deeper with HR Dive's report.
All About Data
Over the past few weeks, we've covered plenty of reports on employees' experiences working from home. But today, let's check in with how the other half of the working world is feeling about the remote experience. 👩‍💻 Background check services and HR software company GoodHire surveyed 3,500 managers throughout the US to get their take on work models, hiring, and other post-COVID workplace elements. Here are the highlights:
Let's take a moment to acknowledge that management is no easy task. 🎪 (I covered a report in a recent edition of Exit Interview that details how and why managers are struggling to balance workloads and avoid burnout. Check it out here.) 69% of managers said they agreed, or were at least neutral, about experiencing burnout with remote management and want to go back to in-office management. 60% of all managers acknowledged that they have different management styles in remote vs. in-person environments.
But now, we need to dig into the data that demonstrates a disconnect between management and employees. 😬 Perhaps it's just managers being hopeful, but when it comes to discussions of a full-time return to the office:
51% think employees want to return to the office full-time. 🥴
60% agreed that a full-time RTO is imminent. ⌛
23% don't think that hiring in more remote locations improves their talent pool. 🏊🏽
Speaking of hiring, only 61% of managers reported that they were able to keep their top talent throughout the pandemic. ​​🤭
But what if employees just… don't come back? 77% of managers surveyed said employees who refuse to return to the office will face severe punishments, the top 5 being:
Firings 🔥
Pay cuts ✂️
Loss of opportunities for promotion 😔
Loss of benefits 🏥
Loss of PTO 🌴
With managers and employees clearly at odds, what does the future of work look like? You can find GoodHire's predictions in the full report.
Editor's Picks
Click here to subscribe to Exit Interview, a weekly email about tech platforms, design, data, and the future of work — straight to your inbox.