For some time, I've been looking for one "source" that curates modern takes on HR Tech, perspectives from the people who build it, and its impact on enterprise — something that's tailor-made by professionals for decision-makers.
I never found it — so I decided to build it.
Every week, I'll be sharing fresh insights on tech platforms, design, data, and the future of work — straight to your inbox.
My Thoughts
2021 holds the title for biggest year of venture capital for HR tech startups — and the investments are still coming. 💸 Though HR doesn't tend to be on the bleeding edge of tech, as Acadian Ventures founder Jason Corsello has generously phrased it, a new trend is bringing funds to the HR space: web3. 🌐 Use cases like function evaluations and stronger security protocols for financial data and transactions demonstrates how the meticulous record-keeping that defines the blockchain can reduce the time it takes to perform vital HR tasks. 📝 As a result, people operations leaders can free up resources and redirect them towards initiatives that have been put on the backburner pending more funding, more staff, more time, etc. This PwC insight offers a great overview of the emerging relationship between HR and blockchain. ⛓️
Market Moves
When it comes to climate 🌏 🤖 tech talk in 2022, carbon is the talk of the town. As we race to invent new technologies for combating the climate crisis 🔥 🌎 🔥 a literal force of nature is just below our feet, and rustling softly above our heads. They're more plentiful and far less expensive than machine solutions, too. 🌱 Plants: the ultimate carbon capture machines, are getting their moment in the spotlight (perhaps inspired by the pandemic houseplant craze?). The global carbon capture market is expected to grow several leaps and bounds in the next decade, from $1.9 trillion in 2020 to $7.0 billion by the end of the decade. 📈 Here is just one of the many startups using the natural method of photosynthesis to combat climate change:
Living Carbon: Living Carbon is killing two birds with one stone — that stone being genetically enhanced trees. 🌲 🌳 The San Francisco startup has created and is now growing trees that are bigger and therefore capable of capturing more carbon. Living Carbon exited stealth mode earlier this year and closed a Series A funding round with $15 million in funding 💰 at the end of February, a partnership with Oregon State University, and a spot on the Business Times' 2022 Startups to Watch list. 👀
Tech Innovation at Work
Meta has had a very busy past few weeks. 😵‍💫 The company has announced several new features and updates to Horizon Worlds, its virtual reality experience. Last week, it was announced that a handful of Horizon creators were invited to beta test "in-word purchasing" functions — allowing them to sell digital goods like Avatar apparel 👕 and access to VIP-only areas within their personal worlds. In addition to direct purchases from users, Meta has established a Creator fund 💰 as an incentive for influential Horizon users to create engaging worlds that attract more users.
On top of the in-world purchasing rollout, Meta has also confirmed that web and mobile versions 📱of Horizon Worlds are currently in the works. While they intend to release Horizon Worlds for smartphones later this year, the company is leaving the web version drop date as simply "TBD." It's very possible that Horizon World's leaders are still brainstorming competitive advantages that will differentiate the web version from other similar offerings like Roblox, an established and successful 3D social gaming platform (that also offers in-app purchases). 🧊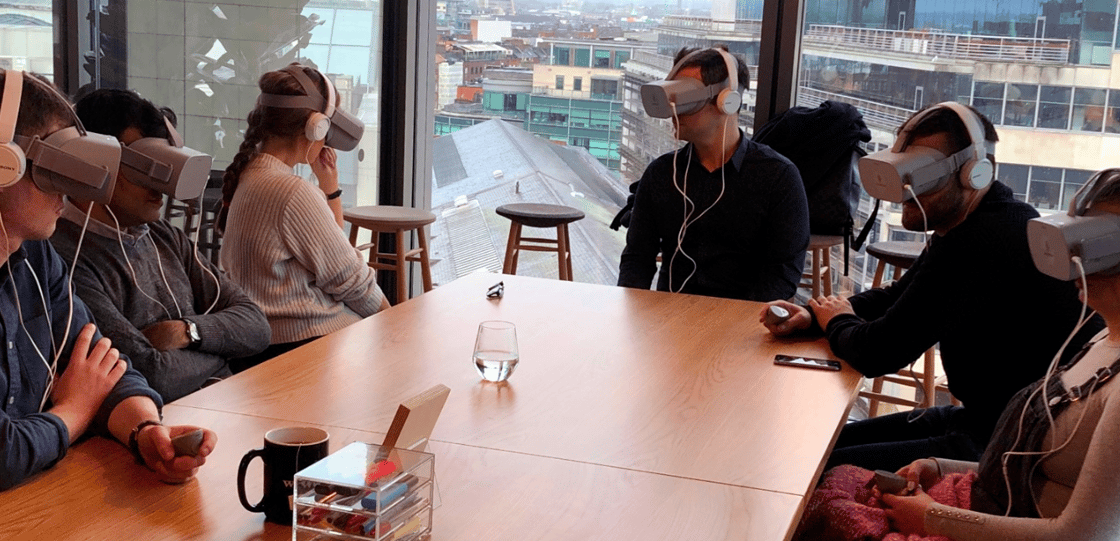 In the era of the metaverse, it can feel like virtual reality 🕶️ 🌐 is teetering on the edge of grandiose — as though one of the most powerful creations of mankind is being used for larger-than-life video games 🎮 and $300 shoes for an online avatar. 👟 But behind all the glitz and glam lies a group of women who are harnessing the power of augmented and virtual reality as a tool to create a richer, more empathetic human experience. 👥 Here are just a few of the ways women-led VR companies are solving human problems with digital reality:
Learn more about these companies in this Forbes article.
On a final note, I just want to bring you up to speed on the latest Google search function: multisearch. Does it really have anything to do with HR? No, but it's pretty cool. Google has released a beta version of their mobile app that gives users the ability to search text and images together. Read more about it on Google's blog. 👈
The Changing Workplace
Researchers at Microsoft have reported a strange — potentially concerning — trend they've dubbed the "triple peak day." 🏔️ 🏔️ 🏔️ Microsoft employees were reporting early in the pandemic that early morning and late evening Teams chats had increased slightly following the first switch to remote work. In the past few months, though, ⅓ of Teams users were found to have a spike in evening work hours. 🌇 💻 The phenomenon is still being researched, so experts are still unsure why this trend is growing, though some have a few ideas. According to Mary Czerwinski, research manager of the human understanding and empathy group at Microsoft 👩‍🔬 Research: "Having your kids at home, having no breaks to eat or exercise, we see that one of the ways to cope is to take a break, eat dinner, and then spend time in the evening actually getting things done." For workers with somewhat inflexible responsibilities like childcare, 🚸 flexible scheduling and work hours can be the key to better work-life balance. But the other thing Microsoft's research team is trying to understand is whether this new jump 🦘 in evening activity has to do with flexibility or a precarious blurring of work and life boundaries. Check out the full story here.
Yelp 📢 recently announced that the company will cover expenses for Texas employees who need to travel out of the state to access abortion care. Truthfully, I could leave this section at that, but the company deserves more than a single sentence for its long-standing pro-choice advocacy. 💯 In 2018, the company is reported to have updated its search features to more prominently differentiate abortion centers from crisis pregnancy centers. In addition to Texas employees, Yelp will extend this healthcare policy to any employees affected by "current or future action that restricts access to covered reproductive health care." 😬 It's undeniable that the pro-choice, pro-life debate is one of the most polarizing topics in the country, and bringing it into the workplace is, in some ways, asking for trouble. 😬 😬 😬 But as more states begin introducing similar legislation, it will be interesting to see how the push and pull between employee needs and political undertones play out in other companies' responses.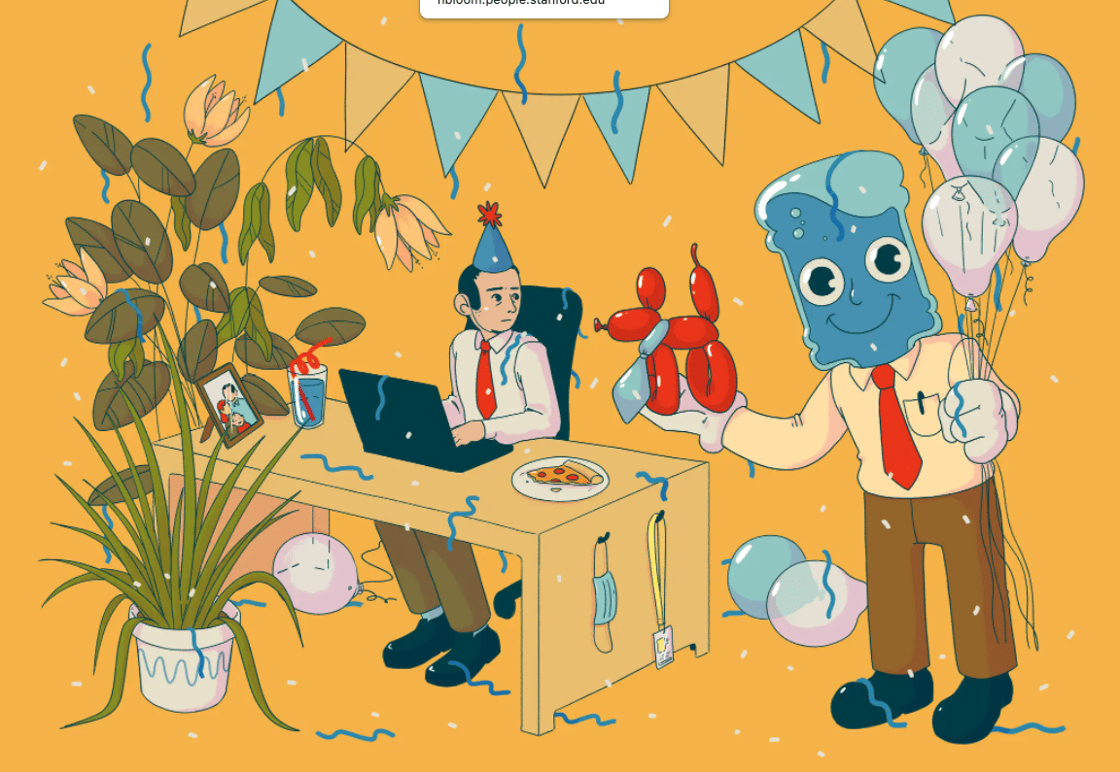 It's been two-ish weeks since Google kicked off its hybrid RTO plan. 🛋️ How is it going so far? You could actually ask Lizzo. Yes — the one and only Lizzo. 🎤 ⭐ According to employees, Google is hosting a private concert for their Bay Area 🌁 Googlers this month with one of the most popular artists in the country. As far as Lizzo is concerned, I imagine she is feeling good as hell 😉 about being asked to do a private performance for arguably one of the most well-known companies in the world. But that's besides the point.
That isn't the only thing Google has up its sleeve to try and excite employees about hybrid schedules. 🪄 In an email to Silicon Valley employees, Google VP David Radcliffe stated that he wanted to make the return to office "truly special," which translates to free food, ebike rental reimbursements, and an invitation to "relax" in the office (whatever that means). 🤔 Though not nearly as decadent as private concerts, a lot of effort is being put into getting employees excited to be back on campus or, as the New York Times puts it, simply less annoyed about it. 😅 👎
All About Data
Speaking of hybrid work, workhuman's latest report centers around one of the biggest arguments for getting employees back into the office: human interaction. Two Years into COVID: The State of Human Connection at Work surveyed roughly 2,300 workers is the US, UK, Canada, and Ireland 🌍 to explore the impact of human connection looks like in the modern world of work, especially when it comes to gratitude. 🙏 Here are the highlights:
For better or worse, work and life are blending 🤝 and employees want that to be a two-way street. One way to help foster connectivity and make employees feel appreciated is to celebrate 🎉 employees' life events, such as getting married 💍or winning an award 🏆:
66% of workers would appreciate more opportunities to celebrate personal life events at work (more than half of employers don't currently celebrate these events).
39% of workers feel more valued when their organization celebrates a personal life event.
Acknowledging personal life events is even more important when it comes to remote workers, 👩‍💻 who are most at risk of feeling isolated or siloed from their teammates. Remote employees at organizations that celebrate personal moments are 31% more likely to feel appreciated. 💌
Showing appreciation doesn't have to involve big parties or gifts. In fact, a simple "thank you," really does wonders: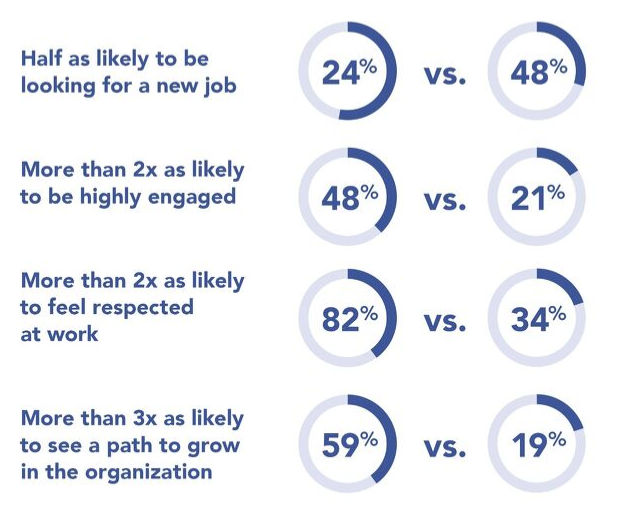 In case you aren't convinced, saying "thank you" also helps combat employee burnout: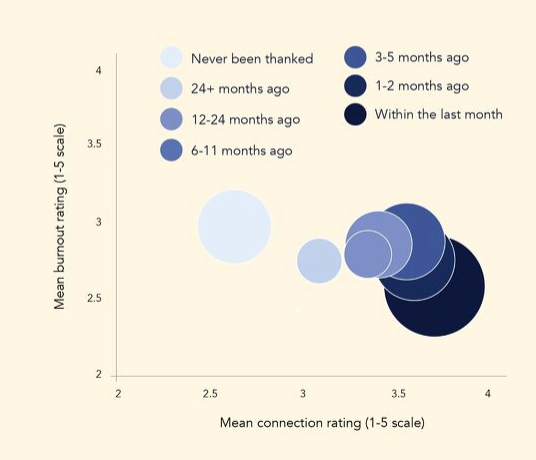 Ready to start expressing more gratitude for your employees? As we now know, you don't have to shout it from the rooftops. Smaller efforts are easier to implement and more likely to be repeated by others. Here are a few options:
Send out a company wide email thanking your teams for their effort. 💌
Use your organization's communication platform to start a weekly "Thankful Thursday" Chain where leaders and employees alike can shout out individuals who rocked the week. 💯
Implement an employee appreciation software, like Nectar or Bonusly. 🏵️
Start small traditions for celebrating life events. This can be a message in the staff channel, a call out during an all-hands, or a more private one-on-one acknowledgement. 👥
Editor's Picks
Click here to subscribe to Exit Interview, a weekly email about tech platforms, design, data, and the future of work — straight to your inbox.